WELCOME TO THE HOME OF THE LIBERTARIAN PARTY OF ILLINOIS
If you love Liberty and Peace, you've come to the right place. The Libertarian Party is the only political party that fights for all of your rights, all of the time.
Please look around our website and discover who we are and what we do. Check out our Calendar of events on the About tab, or visit our Volunteer page to find out how you can help. You can also go to our Contact page and send us a message. We look forward to hearing from you.
Ballot Access Shootout Fundraiser
Win a New Smith & Wesson SD9 VE Pistol! Details Here

The "Ballot Access Shootout" will be hosted by the McLean County Libertarian Party to support our 2018 petition drive. The event will be held at C.I. Shooting Sports in Bloomington, IL Friday, September 29th from 6:00pm to 8:30pm. Most of the 2018 Libertarian statewide candidates will be in attendance at the event.
Event tickets can be purchased online: Buy Your Event Tickets Here!
Announcing: 2018 Convention Tickets Now Available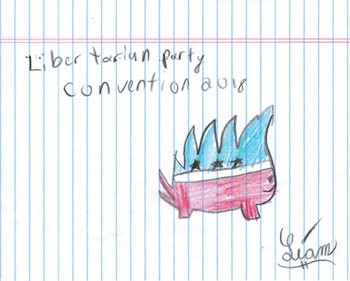 The 2018 Annual Convention will be March 2-3, at the Parke Regency in Blooomington IL. Tickets and information are available Here.
This is a nominating convention, so be sure not to miss this important event. All people who are members for 120 days or more will be able to vote on our Governor nomination, and the whole slate of statewide candidates.
Early Bird rates are available now until November 2nd, which is the 120th day before the convention. Buy a Platinum package to be seated at the Banquest table of our keynote speaker, Libertarian National Committee Chair Nicholas Sarwark. There will be entertainment, workshops, speakers and fellowship. This is one event you won't want to miss.
Stand With Libertarians!
Contact us and let us know what interests you about liberty